Massachusetts Health & Hospital Association Substance Use Disorder Prevention and Treatment Task Force
---
Charge
---
The Substance Use Disorder Prevention and Treatment Task Force (SUDPTTF) was developed at the direction of the MHA Board of Trustees to develop provider focused strategies to help address the high incidence of opioid misuse that affects our communities. The SUDPTTF is focused on developing operational practices within hospitals and physician practices that would assist in reducing the number of opioid pain prescriptions and result in a corresponding reduction in the number of opioid overdoses that are occurring in Massachusetts.
---
Task Force Guidelines
---
Guidelines for Opioid Management within a Hospital Setting
The SUDPTTF has approved and issued a second set of guidelines outlining several provider and operational recommendations related to prescribing opioid and/or opiate medications within a hospital setting, including hospital owned/affiliated clinics or physician practices. The goal is to develop a general standard for limiting the use of or finding alternatives to prescription opioids. We encourage all hospitals to adopt the recommendations. The guidance includes the following materials:
Emergency Department Opioid Management Guidelines
The first guidelines developed by the task force impacts opioid prescribing practices within hospital Emergency Departments (ED). The ED Opioid Management Guidelines establish a baseline ED operational practice that will: standardize opioid prescribing practices, provide guidance on screening patients seeking opioid prescriptions, offer information on appropriate pain management and treatment, and help identify resources for patients needing substance use treatment. The overall goal is to better enable ED providers to take an active role in limiting inappropriate access to opioid pain medications. The materials include the following:
Resources
---
Work Plan
---
The specific action items of the MHA proposed Substance Use Disorder Task Force will be to consider the following:
1. Develop provider specific medical protocols or other clinical practices that will ensure better outcomes of care for substance use disorder patients after receiving care at a healthcare facility by :
a. improving prescribing practices; and
b. changing internal clinical care protocols within the facility (hospital, clinic, medical home, community health center) related to treatment plans and patient education on the use of opiate prescriptions.
2. Coordinate and share hospital specific best practices/strategies for medical protocols and clinical practices among healthcare providers.
3. Organize subgroups to assist with monitoring and advocating for federal and state regulatory actions that would assist with implementing medical protocols or clinical practices
a. Including but not limited to advocating with public and private payers to remove financial incentives through patient satisfaction measures to prescribe greater opiate prescriptions.
4. Identify and link hospitals with existing state resources, grants, and other funding to assist with developing community education, clinical practices, and operational policies;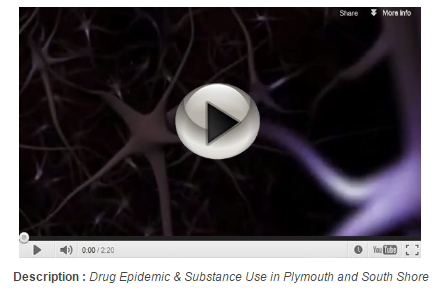 Caregivers at Boston Medical Center (BMC) have released a study outlining how the hospital's Addiction Consult Service (ACS) may be making a significant dent in the problem of inpatients with substance use disorder (SUD) relapsing into addiction – and being readmitted – shortly after discharge. Numerous studies have shown that many inpatients (15% by one Massachusetts study) have an activ...

» Full Article